Our Advisory Board & Content Verifiers
We partner with the world's best experts.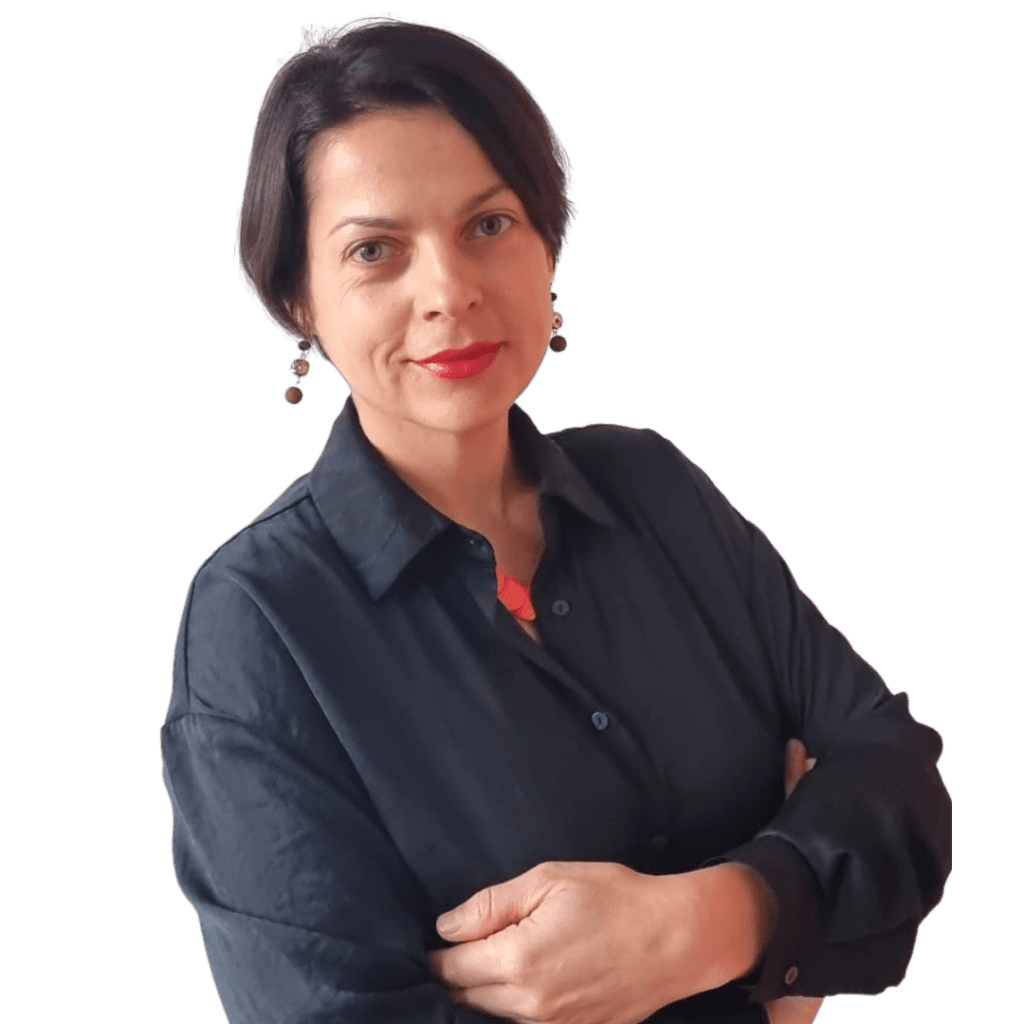 Olga Potaptseva is a Founder of CXPanda and a Top15 global CX consultant. She works with organisations worldwide to enable customer-informed operating models that benefit the customers,
the employees and the bottom line.
Some of her recent notable projects include delivering over £100k OPEX whilst increasing customer satisfaction by 11% for a UK-based insurer, process re-engineering to address key customer pain points and x2 conversion rate for a European bank, defining strategy, policies & procedures and a customer-centric roadmap for an organisation in the Middle East, and implementing an award-winning customer-informed operating model for a global pharmaceutical company.
Throughout her 15 years in a leadership role and more recently as a judge, consultant and thought leader, she observed companies spending much effort and budget on CX education and alignment and not focusing enough on making CX operational. She is on a mission to change that!
CX-inspired professionals can now confidently lead CX planning, education, stakeholder alignment, strategy sessions, customer insight, journey mapping and management using verified resources Olga and her team publish on CXpanda. Easy and cost-effective access to CX expertise through CXpanda ensures swift progress towards making CX part of the operating model that delivers tangible value.
Olga is proud to have created the first knowledge base for the CX industry!
Customer Experience Consultancy
Ian Golding is a Certified Customer Experience Professional (CCXP) and a certified Lean Six Sigma Master Black Belt. In his corporate career spanning 17 years, he has worked with The Royal Bank of
Scotland, GE Commercial Finance, GE Reinsurance and Brake Brothers Foodservice. In his last permanent role as Head of Group Customer Experience, Ian developed and deployed the Customer Experience strategy for one of Europe's largest online retailers – Shop Direct. Ian has published over 500 articles on the subject and delivered keynote speeches globally.
Ian also served on the inaugural Board of Directors of the Customer Experience Professionals Association (CXPA). Ian was the first person in the world to be authorized by the CXPA to teach the CCXP accreditation.
CXPanda Content Verifier
&
Customer Advisory Board Member
Eytan is an executive in Customer Experience, with international expertise in the Digital Transformation domain as a strategic consultant, thought-leader, engagement manager and
business developer.
Throughout his career Eytan gained experience in various technological fields (customer relationship management, cloud, mobile platforms, Big Data, AI, Business Analytics, IoT, and more) with Multi-disciplinary background (General Management, Business Development, Partner relationship, Delivery, Support…) and Led multinational teams in various sites implementing a results-driven culture with a strong leadership focus on people, strategy and business outcomes.
Sandra Thompson is the first Goleman Emotional Intelligence Coach in the UK. She started out as a Customer Experience consultant in 2010 when she founded Exceed all Expectations,
a management consultancy focusing on improving customer and employee experience. Sandra rebranded as The Ei Evolution in Jan 2021 because she believes that the skill of emotional intelligence can transform the way businesses behave, improve the relationships between customer and employee and between colleagues too.
She is still working in the field of customer experience but the new brand enables Sandra to work more with schools – she believes that teaching young people how to become more emotionally intelligent could help them thrive.
Founder, CX Consultant & Facilitator
Customer Advisory Board Member
Frances is a independent consultant and facilitator specialist in Customer Experience (CX) and Voice of Customer (VoC) programs – B2B and B2C. She supports Customer Insight and 
Customer Experience teams who want to communicate, collaborate and drive change within their organisations more effectively. With a focus on cross-functional engagement and co-creation, Frances helps organisations unlock their potential to turn insights into action.
In particular, she can introduces them to the LEGO®️ SERIOUS PLAY®️ method. This is a thinking, communication and problem-solving technique which helps us construct a new understanding of old problems and create alignment within teams. It can be used for CX in a number of ways – building a common understanding of customer needs, aligning on a vision for serving those customers, redesigning the customer journey or creating guiding principles for customer-centric decision-making.
Founder & Digital Senior Consultant
Customer Advisory Board Member
With over 18 years of experience in digital transformation strategy and implementation, I Bérengère help CEO's, Marketing Directors, and Business Owners develop a digital plan that leads
to the sustainability and growth of their business.
She works to achieve key business objectives with the use of digital technology.
The areas of her expertise include: online sales development and lead generation, process and workflows optimization, resources allocation to high-value productive activities and many more.
Customer Advisory Board Member
Elena is an experienced CX and marketing professional with combining care about employees with the focus on customers. Active member of international CX communities – speaker, 
trainer, writer.
Created and teaches a course on Customer experience for Residential Real Estate in 2021
Niche Customer Experience Group
deBBie Akwara is a visionary force in African Business Transformation, a Customer Experience (CX) consultancy and a trailblazing EdTech Startup Founder. deBBie is driven by an unwavering passion for transforming businesses and
propelling profits through a human-centred approach. Her expertise lies in maximizing product, customer, brand and employee experiences to usher in a new era of business excellence.
With an illustrious 20+ years of multi-sector experience, she has successfully led and executed groundbreaking projects across diverse sectors i.e. banking, telecommunications, education, retail, manufacturing, financial technology, healthcare, etc.
As a passionate advocate for education in Africa, she proudly co-led the design & launch of Africa's first globally recognized CX certification courses. These certifications cater to frontline officers (CSEE), business managers (CCEM), HODs (CCEP), and CX-related consultants (CCEPR). Throughout her journey, she has garnered global acclaim as a 4-time Top 50 Global CX Thought Leader & Influencer, a top 100 Global Multidisclinary Thought Leader & a Top 50 Thought Leader & Influencer in Africa.
deBBie's mission transcends boundaries: To empower businesses to maximize resources, revolutionize customer interactions, & forge unparalleled profits, all while fostering a culture that places employees & customers at the heart of everything. Her dedication lies in exploring innovative avenues to fuel business growth, one transformation at a time.
Senior Transformation Advisor
Ahmad is a Top performing and award-winning Executive Transformation Consultant, Winner of "Digital Transformation Leader of the Year", with an impressive background in
pioneering transformation projects to achieve Future Readiness, and digital dexterity, elevate organizational quality, enhance customer happiness, and drive employee satisfaction. Real-time decision maker, capitalizing on business knowledge to navigate multimillion projects and align change management strategy with organization benefits to be realized, interests, and broader market needs. Fluent in English and Arabic, communicating effectively across globally distributed Cross-Functional teams. Passionate about CX, DX, TX, metaverse, digital twins, Conversational AI, data analytics, process automation, future forecasting, AI, smart cities, mobility, environment, and blockchain.
Ahmad is a Certified Metaverse Expert, LSSBB, Scaled Agilist (SA), POPM, PRINCE 2 Practitioner & (and 23 other Professional Certs).
He also led Dubai Police CX team to win in 5 categories at International CX Awards (iCXA 22), including a Gold Award in Customer Centricity and CX Leader of the year.
Nick Van Langendonck is the driving force and inspirator behind Unbossers, a foundation for changemakers who promote the concept of the 'corporate organization that does good' and
achieves business success thanks to caring for people and society.
He is also a guest lecturer for the Antwerp Management School and the University of Antwerp, teaching the courses organization design and strategic management to MBA students and Commercial Engineers. Prior to this, he was a partner at Pebble Wave, an Investment fund and incubator for purpose-driven start-ups and scale-ups, and founded Hifluence, a training agency for 21st-century skills.
During his professional career, he helped found around 20 "unbossed" start-ups and scale-ups through co-founded private equity platforms. For the past decade, he also has guided the 'reconstruction' of several hierarchical corporations into a better alternative.
His special skills include employee empowerment, guiding executives, storytelling, leadership development, driving change, and management consulting.
Senior Executive with more than 20 years of experience in multinational corporations, Marcelo has been the co-founder and General Manager at WOW! Customer Experience, a Customer Experience
consulting firm with a strong presence in LATAM. In this role he has led and managed more than 400 projects for more than 80 clients in Latin America.
He has solid knowledge and experience in business transformation, commercial processes, sales channel development, systems implementation, Change Management and Customer Centric strategy development, especially in the B2B industrial market. In addition, he has been a speaker at several face-to-face and online events.
Passionate experience transformation executive and change agent. Sherpa for new and developing experience-obsessed organizations.Thought leader and innovator for engaging associates,
Thought leader and innovator for engaging associates, customers, and partners.
Diane believes sustainable change requires embedding customer and experience capabilities into all parts of an organization. She is skilled in creating Experience Management business value and systematically changing organizations to align around experience and drive financial impact. She specializes in enabling brands with skills and competencies like design thinking, journey management, and value mapping to drive sustainable shifts in how organizations work to achieve results. Over 25 years of transforming experiences working in and with brands such as Sysco, AT&T, State Farm, Dale Carnegie, CommScope, Invisalign, Ciena, Freeman, Cisco, and Sodexho.
Diane is the Emeritus Chair and recent CEO for the Customer Experience Professionals Association, speaks and conducts workshops all over the world to help transform Experience Management strategy into action. Diane earned an MS in Clinical Psychology and an MBA. She is a Certified Customer Experience Professional (CCXP) and holds certifications in Voice of Customer, Customer Experience Management, Net Promoter Score, CX Design, and Innovation LUMA certified. She is the founder and CEO of Experience Catalysts, an Experience Management advisory and consultancy firm.
Customer Experience Romania
CXPanda Content Contributor
Gabriela Ciupitu is a passionate Certified CX Professional and co-founder of Customer Experience Romania. She has relevant international experience in designing 
and developing projects to transform the CX.
Her primary mission is to connect customers and employees with the brand, products and services, and the organization through emotions and judgment.
She has actively promoted the CX in Central and South-East Europe, organizing public events and conferences with CXPA and Awards International to set up global standards for CX and EX in the region.
Gabriela's customer-centered approach has been appreciated and recognized by international organizations. She has been nominated as a Member of the Board of Directors at Customer Institute and is a member of the judges' panel at Customer Experience and Customer-Centric Awards. In 2022, the "Customer Experience 4" book was launched, a best-seller on Amazon, where Gabriela is a co-author.
CXPanda Content Contributor
Matthieu Bonelli is the founder of CXMania, a consultancy which helps e-commerce leaders make better decisions for their business by creating complete CX Programs. It's an in-depth and collaborative work,
where Matthieu is not only sharing advice, but also acting as facilitator and coach, by accompanying the different teams through each step of their journey to customer centricity.
Matthieu has dedicated his career to the field of Customer Experience and worked with some of the most customer centric e-commerce organizations, Zalando and Casper, where he gained extensive experience and implemented projects that delivered great value to his customers. He then has been supporting many other e-commerce organizations, from gathering the voice of their customers all the way to measuring business performance and profitability.
Head of CX – Managing Director
CXPanda Content Contributor
Laura started her career at Unilever, where she spent 18 years, including a decade in various marketing director positions in Hungary and Central Europe. She joined GE,
Budapest Bank in 2013, later became part of the senior management team, where she was responsible for the overall marketing, communications and customer experience initiatives of the bank. Since 2020, she has been leading the Hungarian chapter of the global organisation of CXPA.
She joined UniCredit Bank in May 2022 as Customer Experience Director, being also accountable for Complaint Management.
She was one of the first in Central Europe to obtain international accreditation for Customer Experience Professionals(CCXP), one of the 1500 professionals globally. She was selected as one of the top 100 Customer Experience Opinion Leaders globally in 2021. She is also among the Top 50 marketeers in Hungary. She talks frequently at marketing and customer experience conferences and enjoys being a Judge at Award Ceremonies.
Senior Manager Commercial Banking
With more than 20 years of experience in the technology industry, in 2018 Silvia joined Banco Santander as Senior Manager of Commercial Banking and Wealth Management, motivated by
the challenge of achieving operational excellence and simplifying users' lives.
Silvia believes that technology is a key means when it comes to promoting a business model, but fundamentally to be closer to people, which is why she is proud to promote the transformation in Santander's business model, which seeks to generate a true revolution in the financial sector, achieving more genuine and close ties with clients through a triple impact principle. For this, Santander Argentina develops a 100% customer-centric culture, with a more humanized service that improves, promotes and personalizes the user experience.
Silvia considers herself a tireless promoter of financial inclusion and the democratization of opportunities. Her challenge is always to be part of the solution, not the problem.
VP of Customer Experience
A people-focused and results-driven leader in Customer Experience (CX), Operations and Supply Chain, with over 20 years of leadership experience. Lee has developed and led successful, award winning global
CX programs and strategies for Fortune 500 companies, leveraging advanced analytics and innovation to drive truly best-in-class performance and customer experiences.
A US Army officer combat Veteran driven by the desire to make a meaningful impact through purposeful leadership and transformative ideas. Lee holds an MBA, MPA and a bachelor's degree from top-tier universities with additional certifications in Training Development, Change Management and Lean practices.
Competitive Benchmark Expert
Verified Consultant | NPS & CX Metrics
Over a span of seven years, in his last role as Master Strategist and Head of Customer Experience Analytics, Dr. James spearheaded NPS Competitive Benchmarking for Micro Focus and
previously Hewlett Packard Enterprise. He led the comprehensive competitive analysis, informing product and business enhancements to fulfil customer expectations better.
With unique expertise, Dr. James is the recognised authority in customer experience benchmarking and competitive analysis, encompassing technologies, theories, and techniques. Holding a Ph.D. in Space Plasma Physics, being a Fellow of the Royal Astronomical Society, and first and foremost a scientist, he has combined the knowledge therein into Customer Experience, making him one of the few individuals globally to link NPS to future revenue successfully.
Dr Olga Shvarova, BSc (hons), MSc, D.Phil (oxon)
Deeptech Innovation Expert
Jury Member for European Innovation Council Transition Grants
Olga, an executive-level leader, in innovation management and Technology Transfer (EC JRC and APEC), possesses a diverse skill set. Her expertise encompasses deep-tech and AI/ML commercialization, IP valuation and management,
technology scouting, strategic marketing research, and corporate finance. She also has a keen interest in ESG/sustainability finance, particularly in the healthcare sector.
Additionally, Olga brings extensive experience in international expansion, spanning technology development, product design, innovation strategy, IP management, and market analysis. Her impressive track record includes supporting startups and collaborating with non-profits like the British Heart Foundation and UK NHS, government agencies, leading universities, and industry leaders across a variety of sectors such as Digital Health, AI/ML, Medical Devices, Immersive Technologies, Energy, and Advanced Materials. With her wide-ranging expertise, Olga is a valuable asset in driving innovation and business growth.
Olga's expertise extends far beyond her technical knowledge. She has a remarkable ability to connect with diverse stakeholders, forging valuable partnerships and strategic alliances that drive innovation forward. Her contributions have not only had a significant impact on startups and SMEs but have also left a lasting impression on non-profits, government agencies, and leading industry players. Olga's passion for sustainability and her deep understanding of emerging technologies make her an invaluable resource for anyone seeking to navigate the ever-evolving technological landscape.
Competitive Benchmark Expert
Verified Consultant | NPS & CX Metrics
Over a span of seven years, in his last role as Master Strategist and Head of Customer Experience Analytics, Dr. James spearheaded NPS Competitive Benchmarking for Micro Focus and
previously Hewlett Packard Enterprise. He led the comprehensive competitive analysis, informing product and business enhancements to fulfil customer expectations better.
With unique expertise, Dr. James is the recognised authority in customer experience benchmarking and competitive analysis, encompassing technologies, theories, and techniques. Holding a Ph.D. in Space Plasma Physics, being a Fellow of the Royal Astronomical Society, and first and foremost a scientist, he has combined the knowledge therein into Customer Experience, making him one of the few individuals globally to link NPS to future revenue successfully.